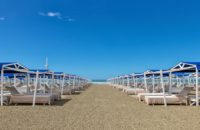 Augustus Beach Club
FORTE DEI MARMI PRIVATE BEACH CLUB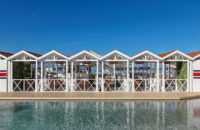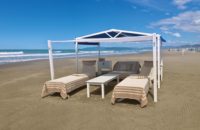 A Suite on the Seashore of Forte Dei Marmi
The Private Beach Of Augustus Hotels
The Augustus Hotel & Resort represents one of the most exclusive corners of Forte dei Marmi. Its private beach, the Augustus Beach Club, on the Tuscan coast is equipped with 74 deluxe tents and 32 private cabins with shower.
Our deluxe tents, consisting of a queen size bed, 2 sunbeds, deck chairs and safes, are real suites on the sand.
The Augustus Beach Club offers an accurate towel service every day and continuous assistance from our staff, in order to make the day on the seashore a moment of true relaxation.
The Augustus Beach Club offers also a brand new heated salt water Jacuzzi pool for wellness.
Watersports
Water is at the heart of the Augustus Hotel & Resort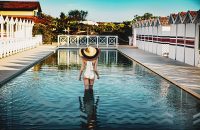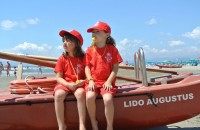 Water is the heart of the Augustus Hotel & Resort, with the sea and the swimming pools.
To bring guests closer to this element, a sailing and canoeing instructor, swimming lessons in the children's pool, surfing and windsurfing lessons are available upon request.
Take a ride on the "pattìno" (double hulled rowing boat) a typically Versilian boat.

Do not miss the opportunity to request a yoga lesson directly on the seashore.
Swimming Pool
The Augustus Hotel & Resort in Forte dei Marmi enjoys one of the most exclusive private beaches along the Tuscan coast, and its uniqueness is even further enhanced by its stunning new heated salt water swimming pool with Jacuzzi. Enjoy a delightful, relaxing day by the sea as part of your five-star break.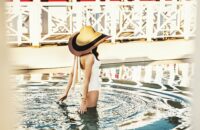 Bambaissa
BEACH RESTAURANT
Enjoy a sea view lunch on the veranda of our Bambaissa restaurant, one of the most refined kitchens in Versilia or a lunch under your tent from our daily menu available at the bar. At sunset, relax with an aperitif under the sails of our lounge bar on the beach.
Additional services
– Free Wifi
– Animals allowed under the tents and at the restaurant