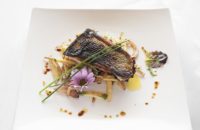 Restaurant Bambaissa
Forte dei Marmi
Bambaissa Beach & Restaurant
Romantic dinner on the Forte dei Marmi beach
At the Restaurant Bambaissa in Forte dei Marmi our chef offers a creative fish cuisine, revisiting Italian food with sophisticated combinations of flavors. Bambaissa restaurant offers to its guests a widely varying menu at lunch, the intriguing dinner menu and the extensive wine list meet the taste of the most discerning of palates.
The Bambaissa restaurant is located on the beach, with its veranda overlooking the sea, and it is one of the best restaurants in Forte dei Marmi and on the Versilian coast;  it is particularly indicated both for elegant parties and for romantic dinners.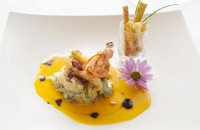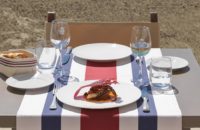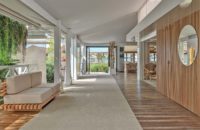 Bamba Chill garden
Garden lunch, close to the sea.
For our guests wishing to have lunch in the cool shade, without leaving the beach, the Augustus Beach Club offers an alternative to the Bambaissa restaurant à la carte: the Bamba Chill.
For a relaxing and casual meal, the Bamba Chill offers fresh salads and tasty dishes form Tuscan tradition
Children can taste dedicated hamburger, fried fish and meat and delicious ice-cream.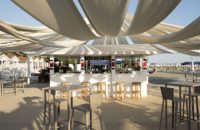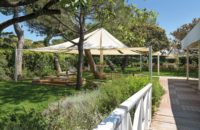 A cocktail on the seashore
The lounge bar of the Augustus beach at Bambaissa is the heart of the beach.
Open throughout the day for the cafeteria service, the evening offers delicious cocktails, a wide selection of champagne and Italian sparkling wines, and a wide variety of reserve wines.