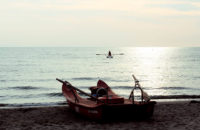 Augustus Lido: the seaside all year round
The Augustus Lido, formerly Villa Agnelli, a place to love even in winter.
The historic neoclassic Villa Agnelli, today the Augustus Lido, built at the end of the 18th century by Admiral Morin and formerly owned by the Agnelli Family between the 20s and 60s, is an experience to be savored even in winter.
The seaside all year round
Thanks to its unique under passage linking the villa to the sea, built by the Agnelli family in 1951, hotel guests can now enjoy an exclusive beach experience in all seasons.
The Winter Seaside, with its dramatic, deserted and uninterrupted 30 kilometer sweep of sand delineating the region known as Versilia, offers the guests of the Augustus Beach Club an opportunity to appreciate a slow beach: tea or aperitifs at sunset looking over the sea in the company of a good book, activities and sports of all types for guests and their children, horse riding or long walks along the sea edge in the company of four legged friends!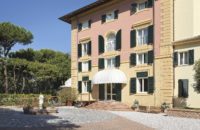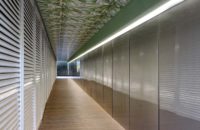 Many activities even in winter
Pisa, Lucca, Pietrasanta, Carrara and its marble quarries are destinations for a half-day visit, and in the Apuan Alps there are so many paths to discover for a walk, a visit to the suggestive caves in the Antro del Corchia, a bicycle tour, or a simple picnic.
The wine and oil routes of the Lucca area are an opportunity to test these local products, to discover wineries and farms.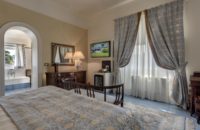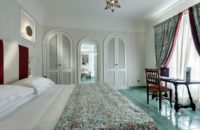 Every season at the Forte dei Marmi beach
The lido restaurant, Bambaissa, is ready to celebrate every important occasion.
The location is available for private parties, wedding parties, business meetings or small incentives.