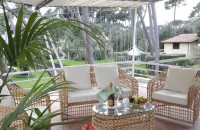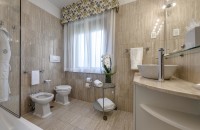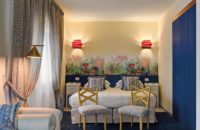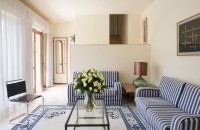 Magenka
Villa in the heart of the park of Augustus.
On two levels with 3 bedrooms and 3 bathrooms, living room, kitchen, private garden with Jacuzzi and large terrace.
The villa enjoys a central position in the heart of the park. The large terrace with striking awning looks over the surrounding woods.
The villa has two levels and is embellished with travertine, a material common to all of the structures in the park.
The exterior veranda opening onto the garden is a natural extension of the living room.