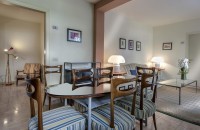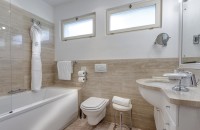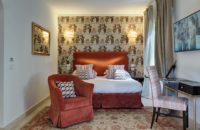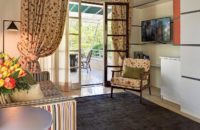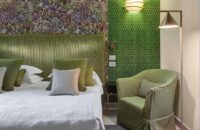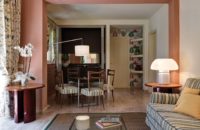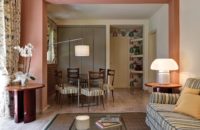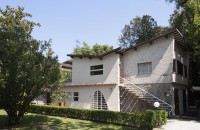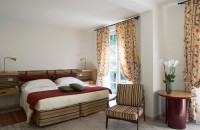 Rondine
Panoramic villa consists of 2 apartments:
First floor:
2 bedrooms and 2 bathrooms, sitting room and large terrace with panoramic views of the Apuan Alps.
Ground floor:
3 bedrooms and 3 bathrooms, sitting room with kitchenette and a terrace with Jacuzzi.
Decidedly rationalist in design with an external staircase in stone. The roof gables meet in an asymmetrical slant that evokes a swallow's wings.
Additional touches include a sundial engraved in the stucco, and a large, panoramic terrace that seamlessly blends outdoors an indoors, with a perfectly equipped and furnished living area and solarium.