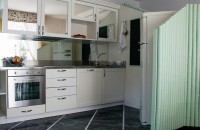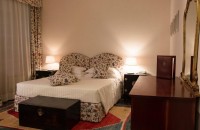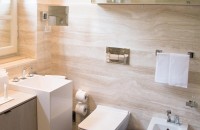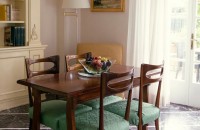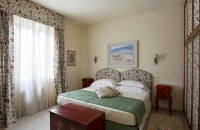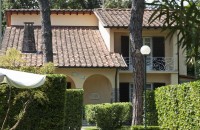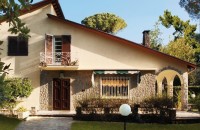 Franca
Splendid two-story villa
The first floor:
The first floor: 3 bedrooms and 3 bathrooms, living room and private garden with Jacuzzi.
Ground floor:
2 bedrooms, 2 bathrooms, kitchen and private garden.
A large Fifties villa offering distinctive interior design.
The central element is the large living/dining area on two levels, with multicolored, diagonal-design inlaid marble floors.
A veranda encircles the house, overlooking an elegant flowering and aromatic garden.